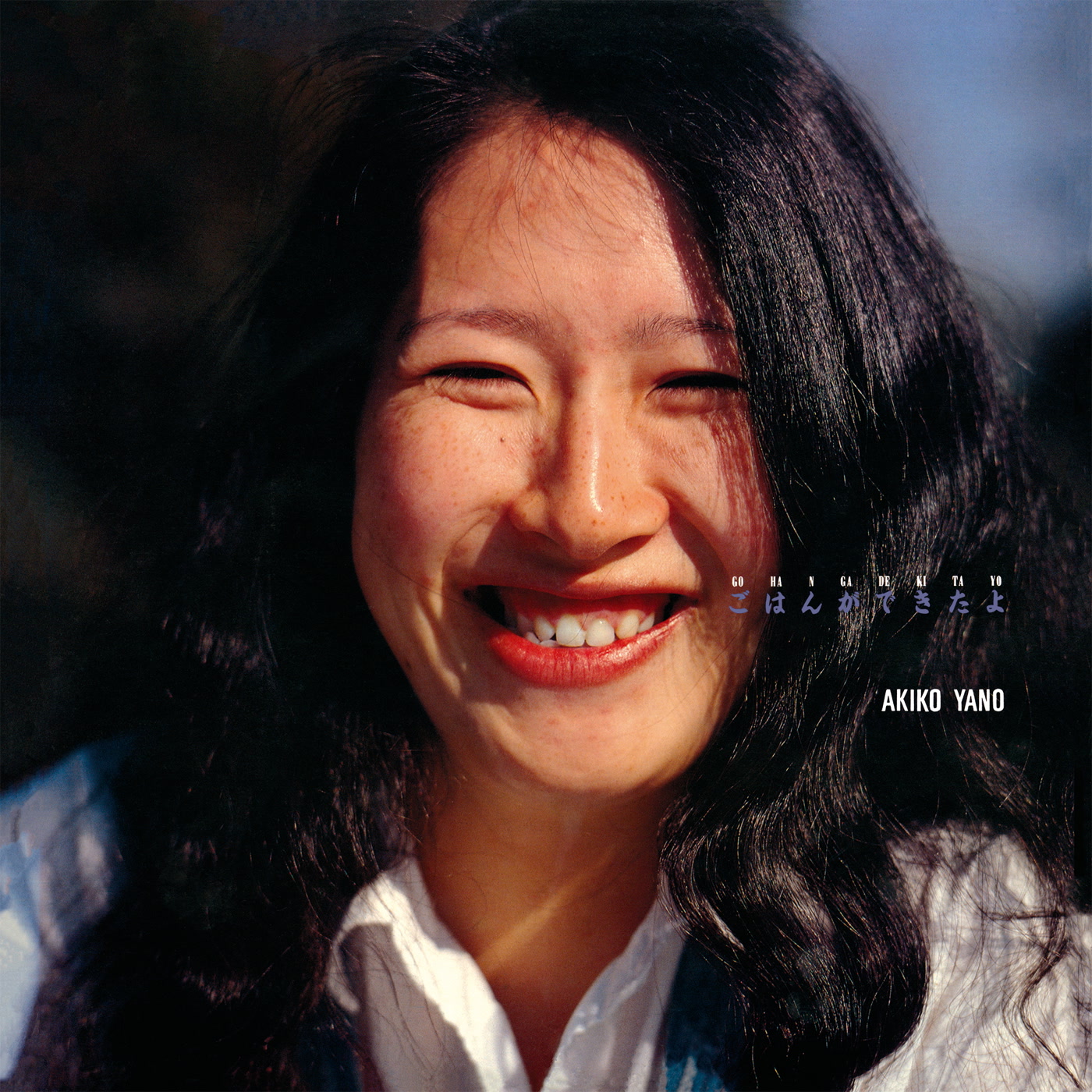 When "Gohan Ga Dekitayo" came out in 1980, Akiko Yano had been touring with Yellow Magic Orchestra for more than a year. She'd play keyboards alongside the three founding members, Haruomi Hosono, Ryuichi Sakamoto and Yukihiro Takahashi, plus guitarist Kenji Omura and Synth wizard programmer Hideki Matsutake (as part of the 1980 North American tour, she'd also feature in the group's cult TV appearance on Soul Train for a memorable rendition of "Tighten Up") and they are all present on "Gohan Ga Dekitayo."
The double LP, whose title could be translated by "Dinner is ready," was co-produced with Ryuichi Sakamoto and recorded at two legendary studios: Tokyo's Alfa Studio "A" and Los Angeles' Sound City. It was Akiko's first shift towards a fuller synth sound following four studio albums mixing Pop and Jazz Funk, including her landmark debut from 1976, "Japanese Girl". A shift that would continue with the release of "Tadaima" in 1981, also featuring the YMO musicians.
The fourteen tracks featured on "Gohan Ga Dekitayo" find Akiko in top form mixing her singer-songwriter's sensitivity with the electro-pop sound of YMO. It's interesting to note though that it is very much an Akiko Yano album even if the group is present on the album (interestingly they do also play analog instruments on the album). Akiko is clearly the one in charge with a string of beautiful compositions and the rendition of one of the group's classics, "Tong Poo" which she reinvents as a slower, less metronomic-paced song adding her own lyrics.
Other highlights on the album include "Dogs Awaiting..." an hypnotic composition featuring fascinating electro arrangements or "Coloured Water" sung in English by Akiko accompanying herself on Fender Rhodes with subtle percussion by Tatsuo Hayashi and electronics by Ryuichi Sakamoto.
There are many more great moments on this superb album which announces the further experiments of "Tadaima". "Gohan Ga Dekitayo" is an album that urgently needs to be (re)discovered by her growing international fanbase and Wewantsounds is happy to reissue it worldwide for its 40th anniversary.