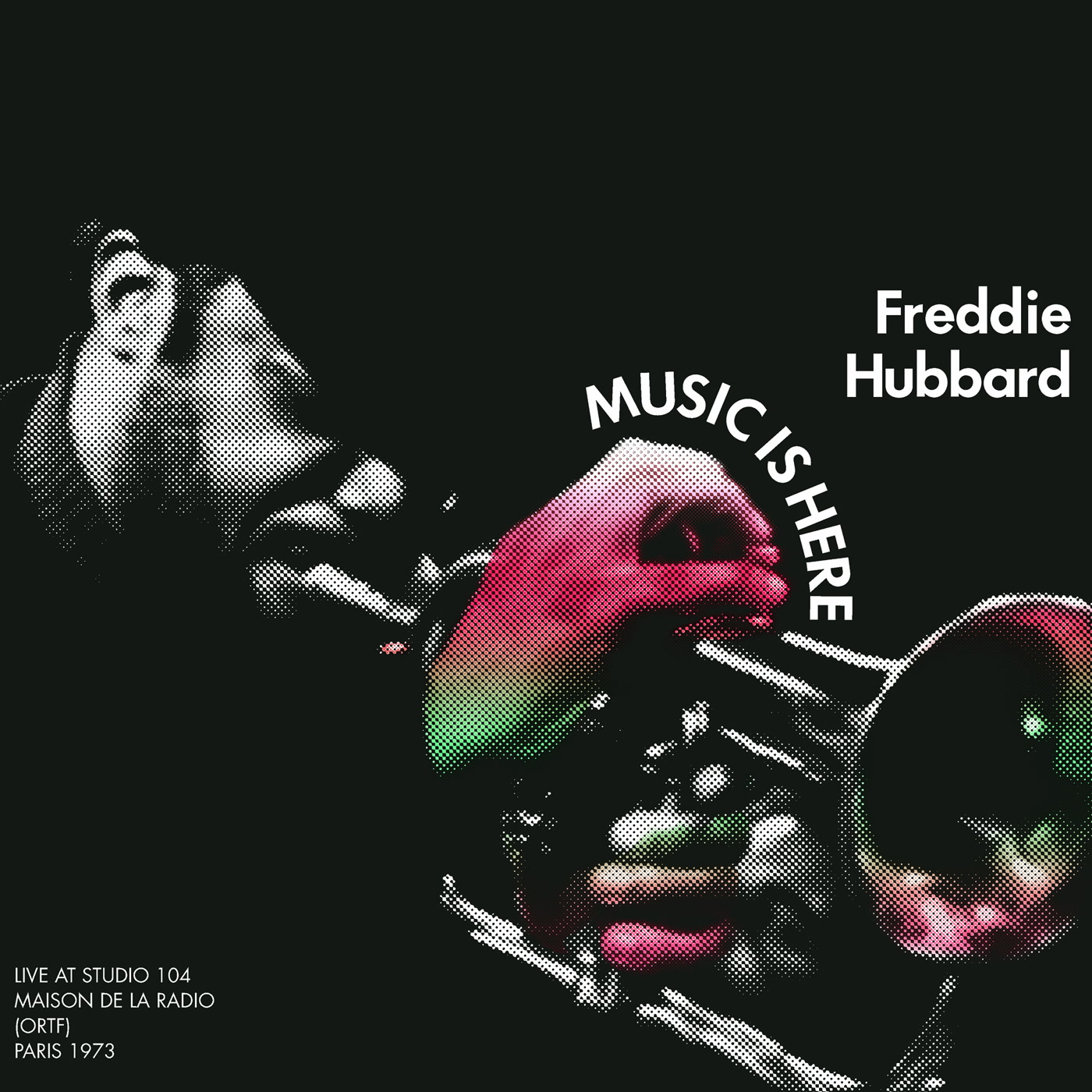 "We actually got the lightning in a bottle, we caught the magic…we caught it" says Michael Carvin reminiscing about the concert recorded by the Freddie Hubbard in Paris on a Spring night of1973. The whole year had been a special one for Freddie Hubbard. He had been one of Jazz's brightest young stars for more than a decade and had also recorded as a sideman for such luminaries as John Coltrane, Art Blakey and Ornette Coleman.After a spell at Blue Note and Atlantic Records, Hubbard signed to CTI records in 1970. Launched by Creed Taylor, CTI was THE up and coming jazz label at the time, aiming at the pop market with their trademark blend of fusion jazz and highly stylised album covers. There, Hubbard recorded five highly successful studio albums further cementing is reputation as a jazz superstar.
In early 1973, after years of working with the cream of the CTI stable of musicians for his albums and concerts (including Ron Carter, Jack Dejohnette, George Benson, Herbie Hancock), Hubbard decided to put together a new quintet consisting of Junior Cook on sax, Kent Brinkley on bass, plus two young turks from the thriving post-bop jazz scene: pianist George Cables – who'd cut his teeth with Woody Shaw and Joe Henderson – and drummer Michael Carvin who'd played with Doug Carn and Henry Franklin on their Black Jazz albums (the following year, Carvin would appear on Pharoah Sanders' Impulse album 'Elevation' and on Cecil McBee's 'Mutima' on Strata East).
The quintet, save Carvin, would record Hubbard's 'Keep Your Soul Together' for CTI later that year (his last album for the label) but for the time being, the quintet was busy touring and they all left for Europe to hone their skills as a tight unit. The music they created during that tour, as showcased on this live performance recorded in Paris, is nothing but extraordinary and unlike anything Hubbard had recorded for CTI.
The musicians are heard here playing four recent Hubbard classics: 'Sky Dive', 'The Intrepid Fox', 'Povo' and 'First Light' in a very different style: the music here is deep and organic, retaining the quintessence of the four beautiful melodies and stretching them in long, spiritual work outs powered by Cables' Fender Rhodes electric piano and Michael Carvin's powerful drumming.
The concert which was filmed by French TV in beautiful black & white by Marc Pavaux and legendary DoP Willy Kurant (who had worked for Jean Luc Godard and Agnes Varda) is a vivid testimony of the musicians' togetherness, caught in full flight on this performance and taking the music to higher grounds. A superb concert that has reached cult status over the years, it is a tribute to Hubbard's enduring status as a jazz icon and Wewantsounds is happy to release this beautiful concert to the delight of all jazz fans and music lovers.
Tracklist
Sky Dived 12.16
The Intrepid Fox 22.48
Povo 16.08
First Light 24.35