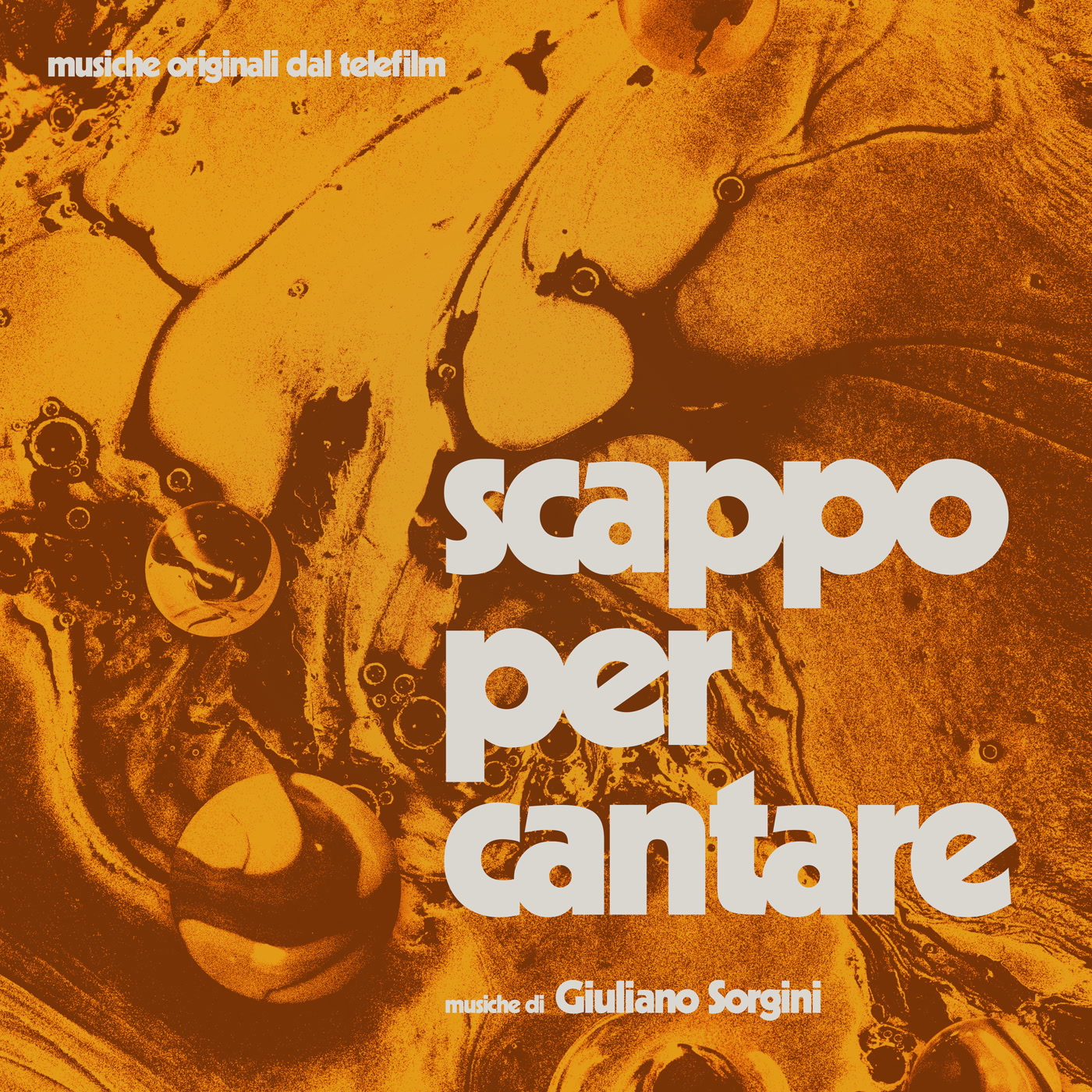 Another dream coming true! One of Giuliano Sorgini's finest and most sought-after titles is finally available as an official LP reissue – the first ever – remastered from the original tapes.
Originally released in 1971on the small library music imprint FAMA, which operated as a sub-label of RCA Italy, the record contains the original music written for Scappo per cantare, a small, pseudo-psychedelic 'musicarello' (musical comedy film) broadcast on RAI television and starring, among others, Italian singers Gianni Morandi and Mauro Lusini.
The only credited album artist is Sorgini, but it's impossible not to perceive, in this record, the hand of his close friend and colleague Alessandro Alessandroni.
This should not come as a surprise. In the early 70s, the two composers and multi-instrumentalists had a fruitful collaboration that saw them, under the monikers Braen (Alessandroni) and Raskovich (Sorgini), produce an abundance of works together, most of which have now gained the recognition they deserve. These include, among others, two 7″ singles from their band The Pawnshop, three records in the series Alle sorgenti delle civiltà (Folkmusic), the crime/noir library albums Quarta pagina (Usignolo) and Inchiesta giudiziaria (Octopus Records), as well as the LP Tempo Libero (Panda Records), which was released shortly after the record presented here and in some ways drew rhythmic inspiration from it.
While their collaboration remained unacknowledged on the original release of Scappo per cantare (this was not uncommon at the time, especially in the field of library music), the record sounds perfectly in line with other works composed by Alessandroni in the early 70s, such as Complesso Gisteri's Mostra Collettiva (co-written with Oronzo De Filippi), or even a landmark album like Spontaneous, where Sorgini contributed to a handful of tracks.
So, yes, the sheer beauty of Scappo per cantare is the result of an incredible synergy between two heavyweights of Italian library music! Airy and sweeping melodies à la Zoo Folle, psychedelia à la Under Pompelmo, and various percussion instruments played by Sorgini seamlessly blend and fuse with elements and touches provided by Alessandroni.
More specifically, we find Alessandroni's signature, melancholy whistle in "Desolazione"; the peaceful and dreamy sound of his 12-string guitar in "Scogliere" and "Con Amore"; the trademark harmonies of his vocal ensemble Cantori Moderni in the last two tracks mentioned and in "Per cantare"; and his ingenious use of distortion on his Fender Stratocaster in the suspenseful transitions "Concentrazione" and "Fantocci", as well as in the frantic/hypnotic hippie numbers "Mordente" and "Fendente" (as a side note, it is worth remembering that Alessandroni experimented extensively with distortion in the rock-infused album Underground, co-written with De Filippi and released in 1971 under the moniker Braen's Machine, probably a reference to British psychedelic band Soft Machine).
The creative relationship between Sorgini and Alessandroni was so symbiotic that it would be useless to try to identify in more detail their respective contributions to the sound of Scappo per cantare. The alchemy between these two musical geniuses is the key to the album's exquisitely Italian mixture of cheerful lounge, sweet psychedelia and smooth easy listening.
To do justice to the quality of the music, this remastered reissue is enriched by a new artwork by Eric Adrian Lee, who drew inspiration from the psychedelic visual culture of the period in which the album was written and recorded.