Welcome to this week's run down of physical releases shipping from the Kudos warehouse.
---
Breaks, Techno
On 7'' this week, First Word comes with more music from Werkha! One track featured by Portuguese vocals of Moreiya and a second 4/4 and half time from Le Motel.
DBA enlist four techno powerhouses for the latest in the 0.5 series of various artists compilers.
---
Jazz
After 6 years and 7 volumes, the Tramp Records crew invites you to join them on yet another enlightening journey into soulful Jazz, Folk and Funk from the 1970s. This 8th volume contains nineteen Jazz, Soul and Folk nuggets from between the late 1960s and the late 1970s. 
One of the many highlights of the compilation album PRAISE POEMS 8 – A journey into soulful jazz and funk from the 1970s is certainly the opening track by Bobby Cole. It is most likely one of the finest vocal jazz recordings ever put on wax and it was high time for a 45RPM single release. Here you have it, backed with the equally great I'm Growing Old.
Originally Released back in 2019, Abstract Orchestra's Madvillain Vol 1 gets a release on cassette for the first time! An essential for all Jazz and Hip Hop fans.
---
Funk
Radio Trip's up-tempo Computers Singing with its crunchy drums, organic horn stabs, bleep FXs, synth bass tones and a myriad of sampled vocals is released for the first time on 45. This little gem also features the sought-after psych-funk remix by fellow DJ, digger and music archivist Markey Funk, who is another a staple of the Israeli groove scene.
Hip Dozer brings us a ltd edition white vinyl from one of Zurich's most exciting upcoming duos, Okvsho. Through playing with local jazz-musicians their live-band project emerged, which celebrates improvisation, spontaneity and jazz as dance music.
And from Tramp, we have a lovely little 45 of previously unreleased Garage Rock and R&B Funk from the band The Vegas.
---
Electronic, Experimental
The Norwegian-born/Berlin-based electronic duo Soft as Snow returns with their most powerful statement yet. Their second LP Bit Rot, on Infinite Machine, perfectly captures the friction of our contemporary existence in which smooth digital surfaces are locked in conflict with messy physical realities. 
The new album by the Peruvian-born / Berlin-based experimental artist Ale Hop was conceived in a context of immobility and provides six sonic vignettes that wonder about location, circularity, rootedness and experience. In collaboration with Ana Quiroga, Concepcion Huerta, Daniela Huerta, Elsa M'balla, Felicity Magan, Fil Uno, Ignacio Briceño, KMRU and many more.
Simon Grab & Francesco Giudici's [No] Surrender is a strong and uncut manifest against social injustices, packed into screaming feedbacks and towering drones. Available on vinyl and digital, on -OUS.
---
Soul
Shawn Lee goes on a soul trip. Together with Hamburg/Germany based The Angels Of Libra he recorded two modern soul steppers for this special 7inch single release. Bless My Soul is truly blessed by it's magic hookline, while Souvenir tells a smooth soul story.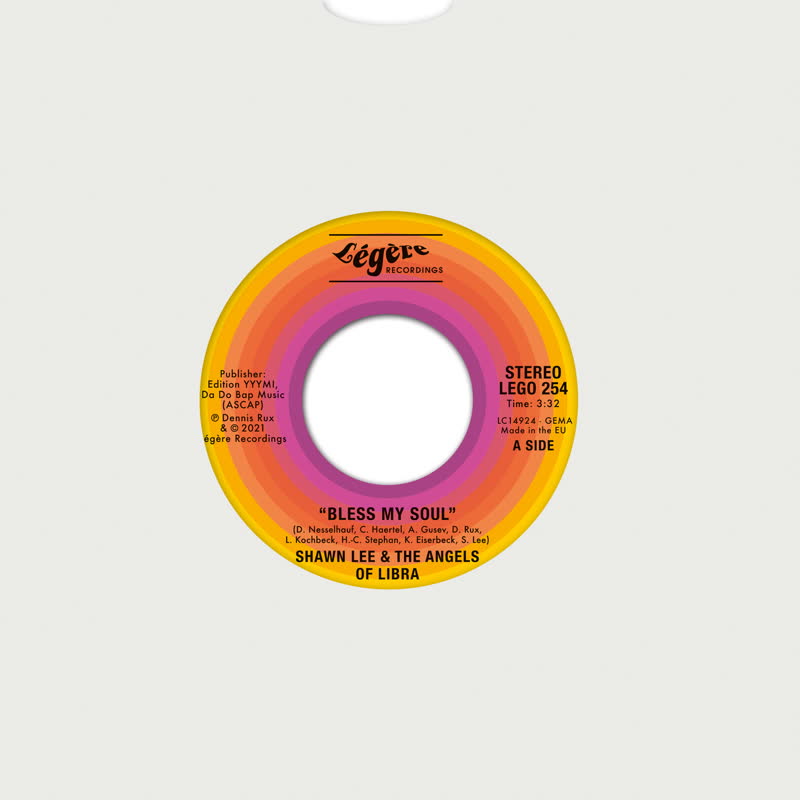 ---
All of the above releases and more are available to buy on our online shop, click here to visit.