Welcome to this week's run down of physical releases shipping from the Kudos warehouse.
---
Electronic
First up this week, Central Processing Unit reaches number 100 of it's legendary binary catalogue numbers with a special release from Cygnus. He was the first artist to release on the label back in 2012 so it makes sense for him to mark this occasion with four new tracks. You know the drill on these, the highest quality Drexciyan techno and electro cut loud and housed in that iconic black and white sleeve. If you're unfamiliar with CPU (where have you been?!) then now's the time to get acquainted with one of the most forward-thinking and consistent dance labels around. On vinyl LP charming off-kilter Austrian oddity Molto Brutto gets the reissue treatment courtesy of Growing Bin.
We also have titles from Russia's Gradient on Outlaw, Canada's Tush on Do Right Music and Shahrokh Dini on Compost. Rounding off this week's electronic releases, Nickodemus' party-starting 2005 album Endangered Species comes to vinyl for the first time thanks to Wonderwheel.
---
Soul
On the 7″ front this week, it's always a good week when we get a drop from Athens of the North, and the Edinburgh label (and AIM Awards Best Small Label nominee!) bring us three new 45's, two from Crystal Winds, one from Rivage, all unmissable.
There's also a new 7″ from the burgeoning Pressure Make Diamonds, fast becoming a buy-on-sight label with it's rare boogie and funk reissues, another 7″ comes from Mr Confuse bringing his heavy funk leanings to this Rockwell cover on his Confunktion label.
---
Jazz, Reggae
To the albums then, the one to watch this week is from Konstrukt and Thurston Moore, the Sonic Youth man teaming up with the Turkish free jazz outfit for this unique live collaboration on Karl Records. We also have releases from Web Web & Max Herre with some fine spiritual jazz on Compost and Akae Beka and Zion I Kings teaming up for their final album of roots reggae. Our final reggae release for this week is a 4 track EP from Cornell Campbell on Jancro.
---
Legere
Rounding off this week's releases, Carwyn Ellis and Rio 18 land on Legere with the first single taken from the forthcoming album, "Yn Rio". Available now on 7″.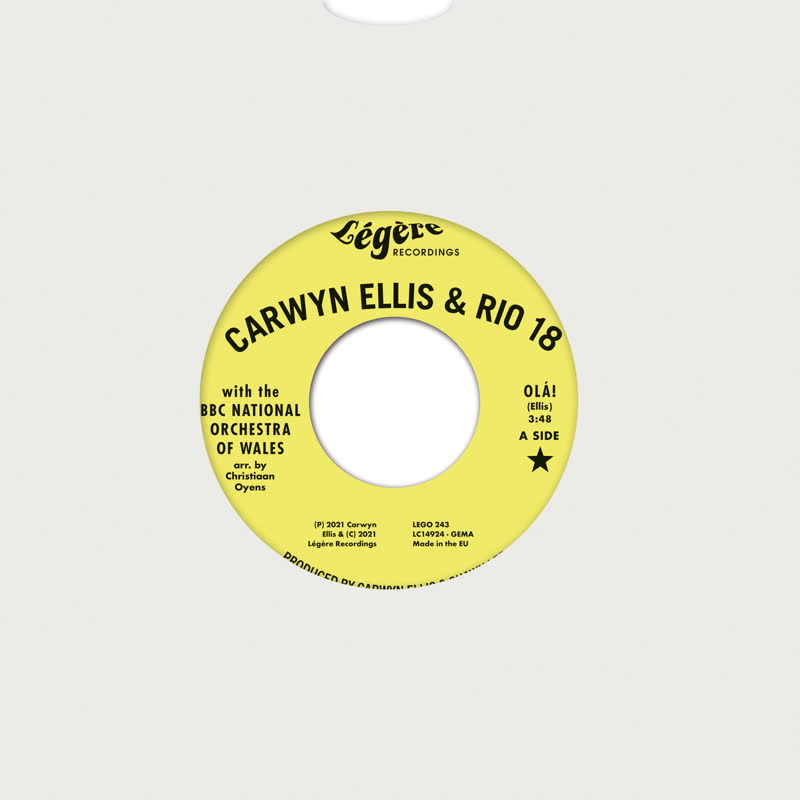 ---
All of the above releases and more are available to buy on our online shop, click here to visit.