---
Glacial Movements is an Italian record label founded by Alessandro Tedeschi (aka Netherworld) specialising in ambient and electronic arctic soundscapes. We sat down with Alessandro to talk over the label's distinct sound and his plans for the future.
What led you to start your own record label?  
In 2004, I strongly felt the need to spread my music under my pseudonym Netherworld. I was looking for small independent realities, and in fact my first discs were released on CD-R in very limited editions and without any promotion. I realised that I had to take a further step, give substance to my "managerial" ideas, and so in 2006 I founded Glacial Movements Records. I wanted to be the one to manage the whole production chain, from the beginning to the release of the album, also taking care of letting the world know about the existence of my music and my label. I also had another great dream: to collaborate with the artists I had always followed and loved, and I believe I have succeeded.
Over time I managed to do everything I wanted, building stability step by step in terms of international distribution and promotion. It takes a lot of determination and patience to reach the goals, it is not easy but with clear ideas you can make dreams come true.
Can you talk us through the inspiration behind Glacial Movements? What draws you to the Arctic Circle?
Glacial Movements represents the strong attraction and fascination I have towards unexplored and uncontaminated territories by the human presence. The isolationism that can generate the high mountain air, or the silence that envelops a snowy landscape, is something that reconnects our consciousness with mother nature. I have visited those beautiful places, I have also hiked in our mountains in Italy, and I personally need to feel and experience these emotions, and I also want to do it through the sound and images of the record covers I produce. And it's also for this reason that I avail myself of the professionalism of several photographers who live in the arctic regions of the planet, and who manage with their skill and sensitivity, to capture the best atmospheres and moments. Therefore, I would like my label to be an evocation and a kind of protection towards this ecosystem that is inexorably vanishing due to our wicked actions.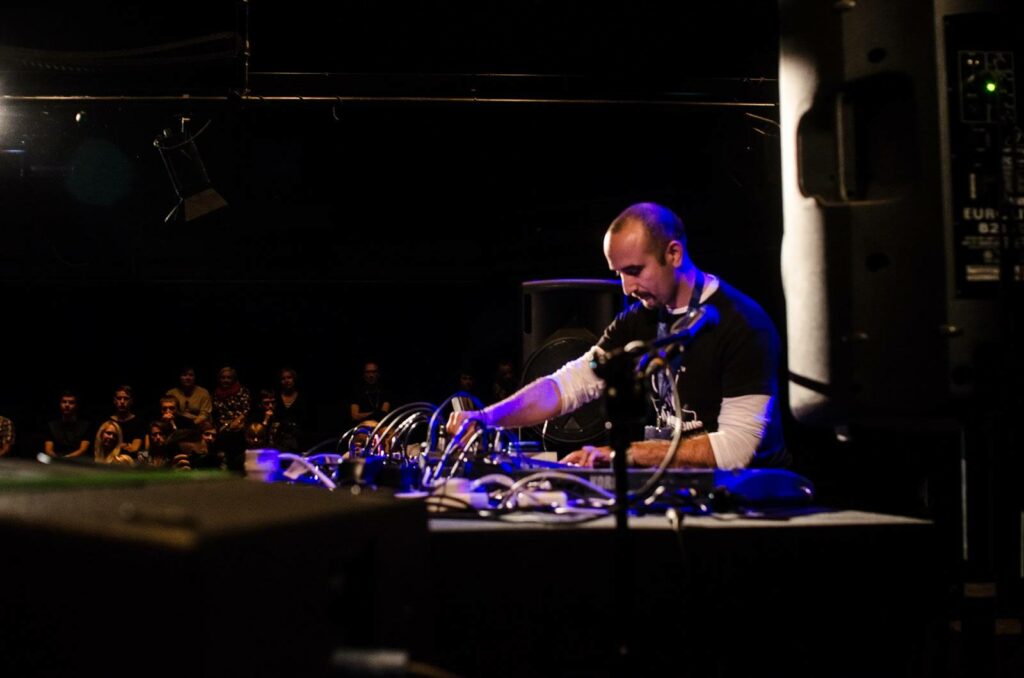 What have been some of the label's highlights over the years?
My first two big hits were Rapoon's "Time Frost" (Robin Storey, co-founder of the legendary Zoviet France), and "Like a slow river" by the great Lull (Mick J Harris / Scorn). They were among my favourite artists of all time, and having them both with me and on the first GM albums was a dream indeed!
Another great project was "coast / range / arc" by Loscil and the beautiful "The art of dying alone" by Brock Van Wey / bvdub (for which I later produced other albums). I also managed to get them to collaborate together for the first time ever, and the result was the wonderful "Erebus".
Anything exciting planned for the future?
On July 20th John Sellekaers' "Observer Effect" will see the light. In the fall I will produce an album composed with the sound recorded from minerals from all parts of the planet, whose title is "Sonic Earth" by Charles Richard. This is an album that totally shocked me with its beauty and sophistication. A new album by Netherworld perhaps towards winter, then other fantastic works.
---
Keep up to date with Glacial Movements on: Facebook, Website, YouTube, Kudos Records