---
Set up in 2003 by Nicolò (aka Nick) Pozzoli, Record Kicks are a North Italian label championing the funk and soul sound. Record Kicks have been working closely with Kudos Distribution since 2004.
Their catalog is a curation of artists old and new, with some of the finest funk, soul, rare grooves, acid jazz, lounge, and dancefloor jazz the scenes have to offer.
We spoke to Nick to catch up on all things Record Kicks;
As you approach 20 years of Record Kicks, what would you say your highlights have been since setting up the label in 2003?
OMG 20 years already, the time just flew. For sure the Jay-Z 4:44's synch for Hannah Williams & the Affirmations "Late Night and Heartbreaks" track, with Jay Brown's head of Roc Nation call and a long negotiation for the use of the song that ended up with a nomination for "Song of the Year" at the Grammys. Another magic moment was the signing of Calibro 35. I've always been a fan of the band which is by far one of the coolest project emerged from Italy. Having the chance to release them on the label was a top thing for me. We signed the band in 2013 for the release of their 4th studio album "Traditori di Tutti" and after 4 more spectacular studio albums we're still working together. We just re-released all their first albums as deluxe editions with bonus track and made all the records back available on vinyl. I include in the label's highlights our SoulShaker compilation of which we released 7 volumes. The first volume was the first release of the label, the motto "The Explosive Sound Of Todays's Scene" that you can find on all our 45s comes from there. But let me say that I'm truly very attached to all the albums that we worked on.
---
What is it that you look for when signing a new artist to your label?
Despite working mostly with funk, soul and rare groove, since the beginning Record Kicks has been focusing more on contemporary bands rather than on reissues. That's our mission, find and release contemporary bands. I've always found this to be much more interesting than simply reissuing old stuff. The first thing is always the music. It has to be love at first hearing. It's not just doing the genre, it's a mix of things that includes attitude, originality, commitment and willingness to work together, of course.
Your label have issued over 40,000 7" vinyl (very impressive!), what draws you to this format?
Yep we did over 80 releases on 7". It's my favourite vinyl format. I think it comes from being a record collector and a dj. Since 2003 we also run funk and soul clubnights in Milan and we invited many heavyweight bands and djs from the scene to perform. Rare Funk, Northern Soul, Reggae which are the genres I collect and love to spin are mainly about 45s.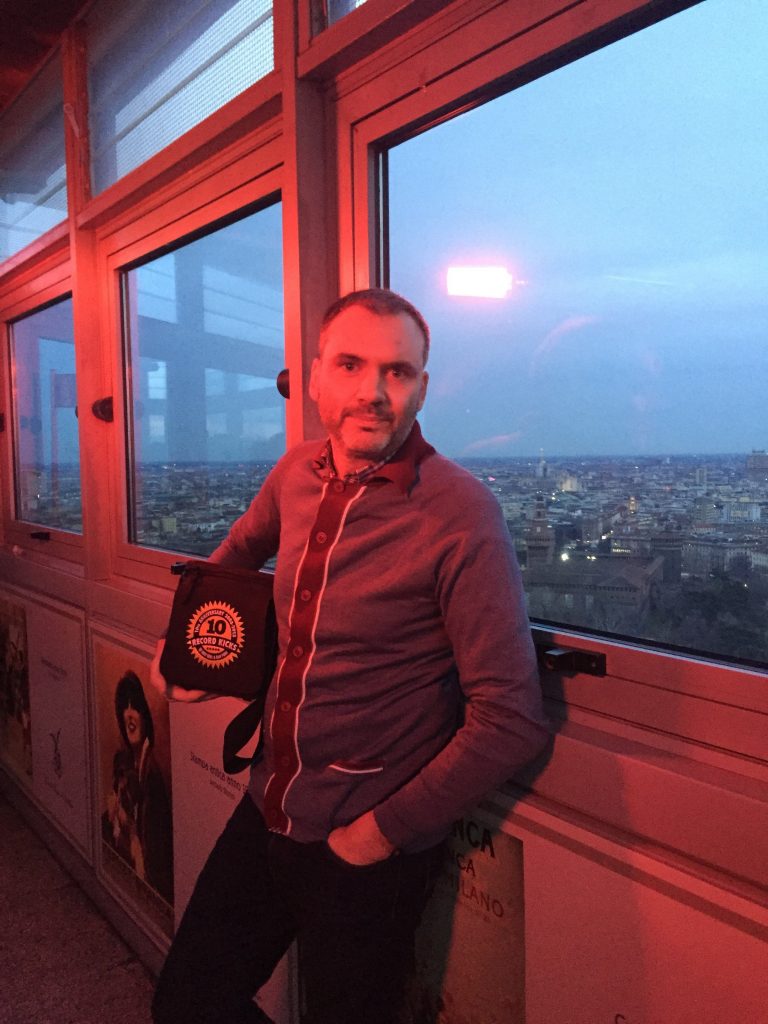 Looking ahead this year, do Record Kicks have anything exciting in the pipelines?
We do have a lot of super cool projects in the pipeline. We're about to release the long lost soundtrack by Whatitdo Archive Group to the Italian Cinematic Masterpiece "The Black Stone Affair". We recently secured and restored the soundtrack's master which is amazing. Imagine Ennio Morricone, Piero Umiliani but deep deep funk. We have new albums by Toronto's soul sensation Tanika Charles and Portuguese funk & roll queen Marta Ren in progress. We'll also have two new amazing signings that we will announce soon, stay tuned.
Outside of Record Kicks, are there any funk and soul artists who you are into at the moment?
Monophonics, Matt Martians (The Internet), Brittany Howard, El Michels Affair, Kiwanuca.
What advice would you give to somebody trying to start a record label in 2021?
Do you what you like, forget about numbers, keep it cool and build something special. It's a very tough business, to me it still makes sense doing it only because it's my passion. If you're in it just for the music and you have something to say do it, otherwise forget about it.
---
Keep up to date with Record Kicks on: Twitter, Facebook, Instagram, Spotify, YouTube, Kudos Records