---
Founded in 2016, We Jazz Records are a label that consistently release forward-thinking, cutting edge jazz music. Based in Helsinki, Finland, the last four years have seen the label cement themselves within the Finnish Jazz scene and beyond. Not only do they own their own record store – a place for locals to discover fresh music, the label is also closely connected to the annual 'We Jazz Festival' in Helsinki – showcasing the finest jazz music the scene has to offer.
We spoke with label boss Matti Nives to talk over the label's many achievements, highlights and what they have planned for the future.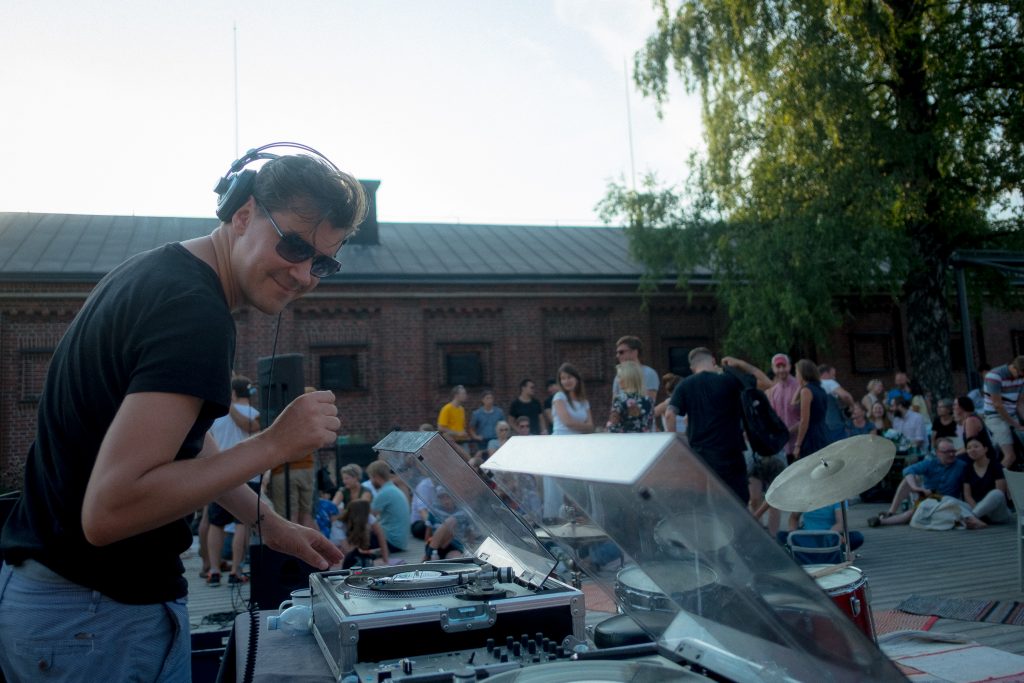 ---
How did the label begin?
Actually when we started in 2016 with WJLP01, the first Bowman Trio album, we didn't have any big plans to launch a full ongoing label. The band had asked me to produce their album which was recorded at the We Jazz Festival and in the end we were so happy with the result that it seemed only logical to put it out directly. In early 2017 things started rolling properly and it helped us along the way to be able to start working with Kudos early on. It was fantastic to have a great international distribution agent on board to provide some structure. That helped us grow our reach pretty quickly. As such, running the label is very logical since it combines our love of music with my background and passion for design. We're music lovers trying to send some beautiful new records out there, also figuring out the right formats and ideas for each individual release as we do so. Vinyl is the main thing for us but we're trying to match the passion and vision also for CDs and tapes when possible.
What have been some of your highlights over the years?
One came just recently in fact as The Guardian selected Lucia Cadotsch's album "Speak Low II" as their "Jazz album of the month", but of course that album and all of the releases are highlights on their own right. It's great having the pressing fresh out of the plant, placing it onto the turntable and discovering that it sounds and looks great! That's a victory in itself, completing the album process. There has to be a certain feeling with each release, something that both makes them stand out and ties them together on the catalog. That's always a challenge, but I love tackling it! I also love discovering how people perceive the releases and whenever I hear DJs playing them or just get a nice email from someone who loved our release, it's a fantastic feeling. Each album process is so close with the artist that it also creates friendships on a new level and that's very valuable to me. And then there are the little things, like being at Le Guess Who? waiting for Pharoah Sanders to go on stage when the DJ suddenly blasts Mopo's "Tökkö" 7″ on the big PA. The whole label operation has a positive energy to it and that's very rewarding.
What are We Jazz's plans for the future?
We hope to continue our process with everything and to share more music going forward. 2020 hasn't been an easy year for anybody but I'm positive that putting great records out there has a lasting effect and that we can enjoy some music together soon again as the world heals up.
On 11th December, We Jazz Records will be releasing the Volume 2 of the We Jazz Records 7″ Singles Box, a beautiful box set including 5 We Jazz Records 7″ single releases (WJ0706-WJ0710), stickers and more. Perfect for any jazz vinyl collector, pre-order here.
Keep up to date with We Jazz on: Facebook, Instagram, Twitter, Spotify, YouTube, Kudos Shop.
---