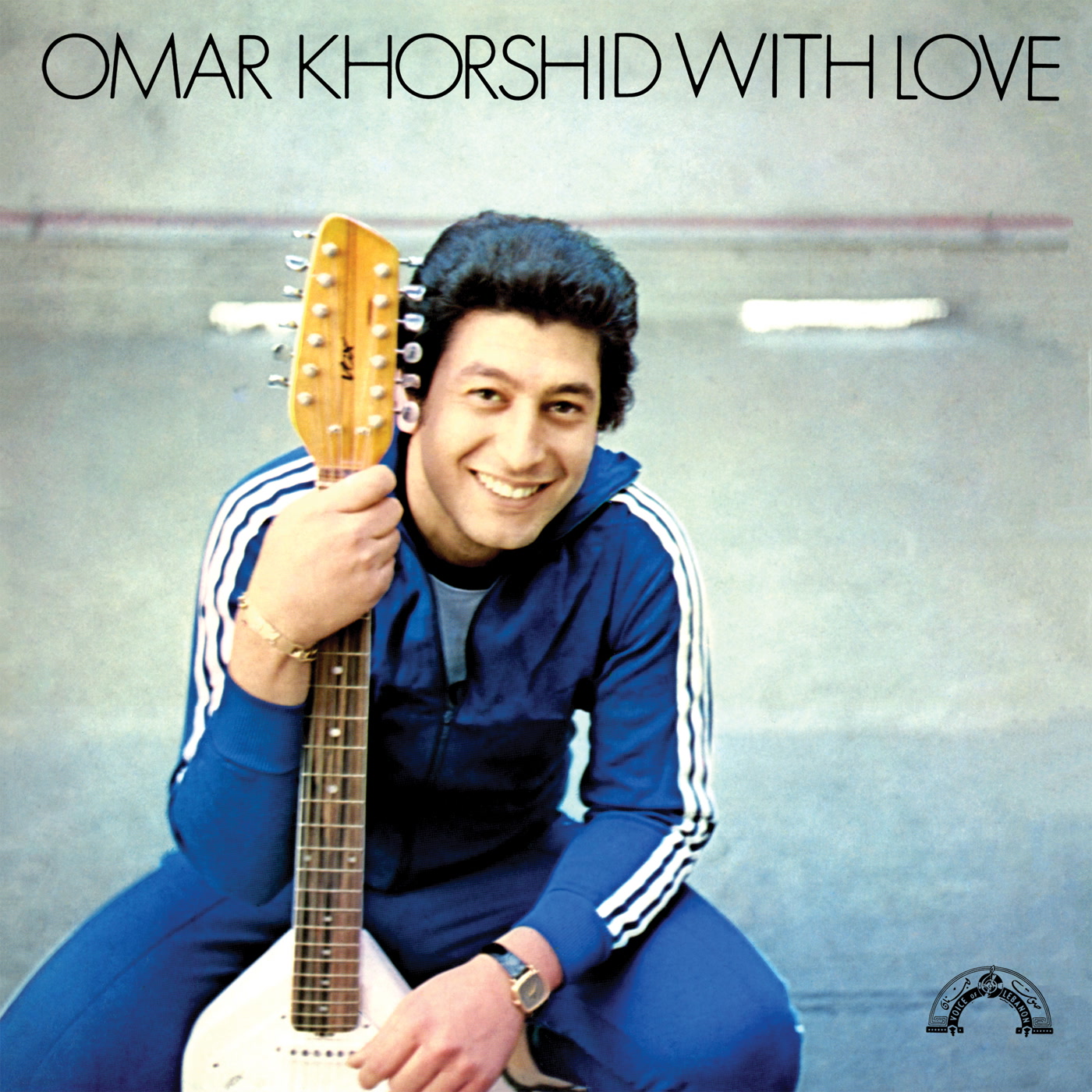 One of the greatest guitar players of the Arab world acccompanying such stars as Oum Kalthoum, Abdel Halim Hafez and Farid El Atrache, Omar Khorshid was born in Cairo in 1945. After studying music from an early age, he joined the Egyptian pop group Les Petits Chats in 1966 and played with them for a couple of years. After seeing the group playing, Abdel Halim Hafez then recruited Khorshid for his band which led him to subsequently play for Egyptian diva Oum Khalthoum and a few other Egyptian pop stars.
Following the political troubles faced by Egypt in the early 70s, Khorshid decided to move to Lebanon in 1973 and started recording under his own name for a few Beirut-based labels. In 1977, he was invited by Egyptian President Anwar El-Sadat to perform at the White House for the celebration of the Camp David Egypt-Israel Peace Treaty. In 1978, Khorshid moved out again – to Syria this time – for a about a year before returning to his homeland of Egypt to concentrate on live performances and on his nascent film career. Unfortunately, Khorshid efforts were cut short and he didn't have time to fulfil his ambitions tragically dying in a motorbike crash in May 1981, aged just 36.
"With Love" released by the Beirut-based Voice of Lebanon label in 1978 is a testament to Omar Khorshid's greatness and encapsulate the unique sound of his guitar playing over modern arrangements establishing him as one of Arabic music's true innovator. Featuring reworkings of such favourites as Mohamed Abdel Wahab's "Ahwak", Farid El-Atrache's "Hebbina Hebbina" (a Brian Eno Favourite), and the Rahbani Brothers' "Rahbaniyat", the album is a fascinating example of modern arabic music that aimed at fusing traditional influences with the more contemporary ones, and has become highly sought-after by lovers of this Middle Eastern sounds around the world.