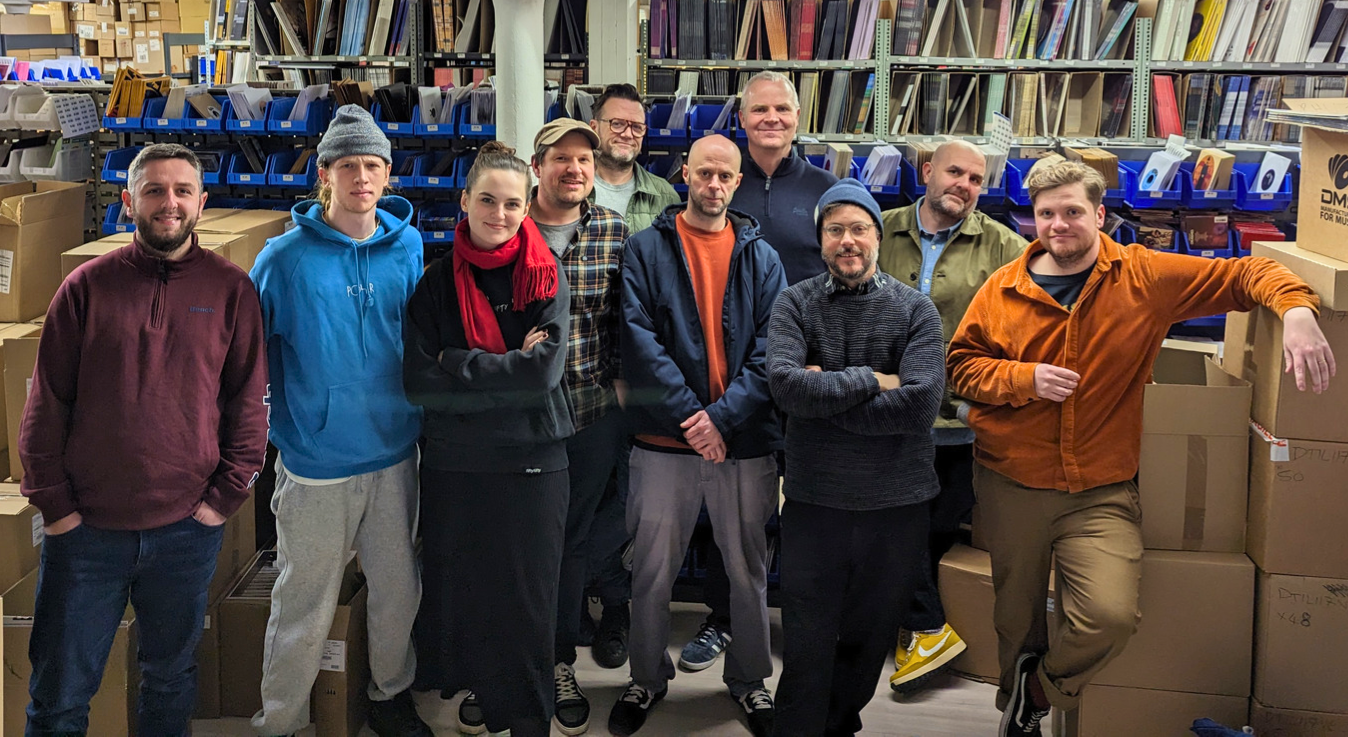 Thirty years ago last September, Kudos Records Limited was established to provide "efficient and effective distribution services to a new breed of independent record label"*.
Kudos was built on concepts of collaboration, cooperation and innovation. In 1992 we began to collectively represent a handful of quality, niche record labels, most of whom were too small to attract the attention of more established distributors. Collective representation enabled us to secure reasonable trading terms from wholesalers and sub-distributors; ensuring these small labels were supported, equitably paid and most importantly, able to develop.
In terms of innovation, we were an early mover in digital, signing as an iTunes supplier in the first wave. We were also one of the first to recognise the importance of streaming. When Spotify floated, we were the first to equitably distribute the windfall. More recently we were quick to identify the importance to labels of D2C sales, building an in-house fulfilment platform which can aggregate orders from Bandcamp, Discogs, Amazon Marketplace and our own web sales. 
Thirty years on and it's time to think about next steps. In this era of consolidation, how do we secure Kudos's long term future as an independent while ensuring our team (many of whom have now spent over a decade 'down the vinyl mines') remain invested and engaged?
So, in another early move, we have decided to convert Kudos into an employee owned enterprise.  The entire share capital has been sold to an Employee Ownership Trust. The employees are the beneficiaries of this trust, giving the effect of employee ownership without any requirement for employees to directly own any shares.  Employees (now co-owners) will immediately benefit from profit distributions.  We believe this structure, where all our team members directly benefit from their collective efforts, will greatly enhance service levels and provide us with a competitive edge in an increasingly difficult marketplace.
As far as the day to day management of Kudos goes, I plan to stick around. I will remain as MD under my new employers (the EOT), overseeing the peaceful transfer of power from a (mostly!) benign dictatorship to a representative democracy.
-Danny Ryan
* Our original mission statement.
"Boundaries keep changing. The technological revolution has blurred the traditional distinctions between artist, record label and distributor. Kudos Records Ltd was founded in 1992 by Danny Ryan and Mike Hazell as a way of providing efficient and effective distribution services to a new breed of independent record label. We bridge the gap between the traditional record label and distributor by providing modular distribution, manufacturing and marketing services, along with a collective brand identity indicating the highest quality."